Our Why
"We exist to engage in authentic relationships so that those we encounter can experience peace of mind through trust and support and are inspired to excellence."
Who We Are
Pinnacle is a family owned company that has been happily serving the greater Denver and surrounding areas since 2006. We provide a full line of home exterior services including residential and commercial roofs, gutters, windows, siding, and exterior paint. We look forward to meeting all of your home and business exterior needs!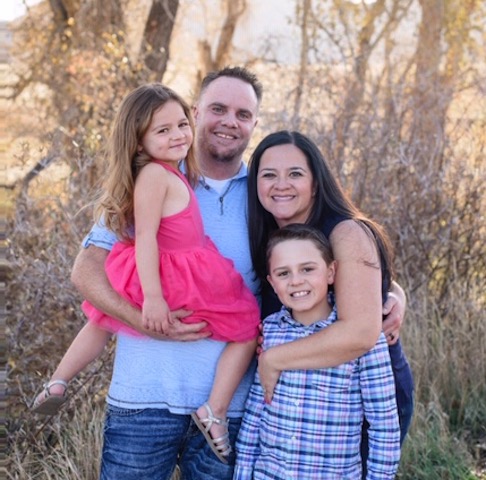 Nate was raised in Colorado and loves all that this state has to offer. In 2006, he finally took the leap into starting his own business after installing seamless gutters since 1994. The company eventually expanded from Pinnacle Seamless Gutters to Pinnacle Home Exteriors and now provides customers with gutters, siding, windows, paint and roof repairs. It is his goal to provide each customer with exceptional customer service and high quality workmanship.
Nate has been married to his gorgeous wife Valerie for fourteen years and has two amazing kids. In his free time he enjoys camping, boating, golfing, snowboarding, and spending time with family and friends.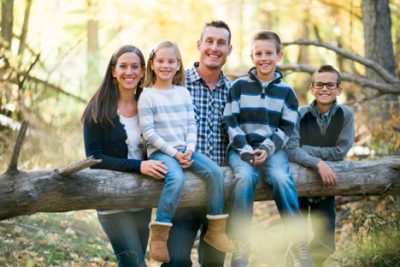 Bridget Summers
Chief Financial Officer
Bridget grew up in Ohio and moved to Denver in 2004 after marrying her husband Christian, a Colorado native. Before finding her way to Pinnacle Home Exteriors in 2016, her professional career included a stint as a real estate broker, an account manager for a mortgage company, a communications specialist for an author, and a director of finance for a non-profit organization.
While working at Pinnacle Home Exteriors, Bridget has enjoyed learning about the construction world and the ins and outs of running a small business. She loves working for a family-owned business that values family, quality work, and independence.
Outside of the office, you can find Bridget on the ball-fields, riding bikes with her 3 kids, cuddling her adorable pup with a good book, or running her favorite routes. As often as the weather allows, she's out snowboarding, hiking, or camping.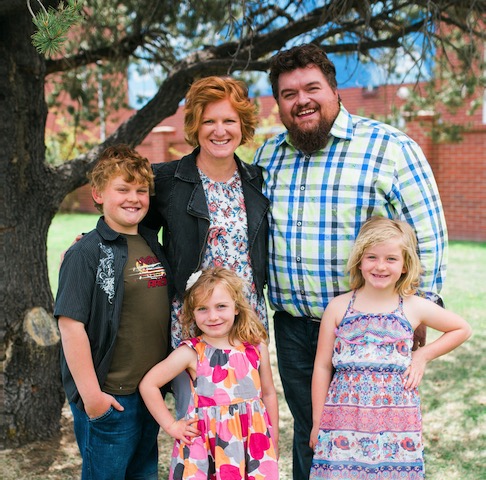 Josh Maggart
Business Process Manager
Josh spent his formative years in a small town in Indiana where he attended college at Indiana Wesleyan University. After graduating with a Bachelor's degree in Theology and Youth Ministries, he met his wife Heather while coaching at IWU. They relocated to Denver in 2006 and were married in Estes Park. Josh worked in several different industries including construction as an electrician, small business ownership, and corporate IT management before finding a place at Pinnacle Home Exteriors in 2019.
Josh's three kids keep him busy outside of work and when he has time he can be found brewing craft beer, beekeeping, soapmaking, hunting, fishing, camping, and playing video games with his son.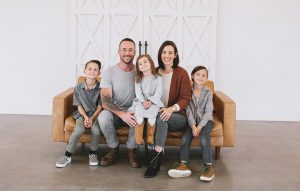 Kolt Bridges
Sales Associate/Project Manager
Kolt was born and raised in Texas. He grew up in Houston and moved to Dallas for College where he met his wife, Laura, at S.A.G.U. After school, they spent about 12 years as youth ministers at a church in Carrollton, Texas. Then they felt led to start a church in Denver which is now about 2 years old. Pinnacle Home Exteriors has been an incredible opportunity for Kolt and his family. Kolt believes in the character and integrity of this company and is happy to be a part of this team. His goal is to help our customers figure out exactly what they need done and with as little stress as possible.
Kolt and Laura have been married for 12 years. They have 3 kids: Kanon (9), Maverick (7), and Londyn (5). They love just about everything outdoors… skateparks, sports, mountains, hiking, fishing, and camping.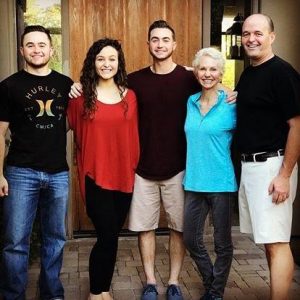 Sam Gallegos
Material Runner/Jr. QC Technician
Sam was born in Denver and lived in San Francisco, Seattle, and Phoenix, Arizona before returning to the Rocky Mountain State to attend Colorado Chrisitan University. He recently just received his bachelor's degree in Communications and is currently a fifth-year senior on the baseball team. Last summer, Sam was a roof loader for Beacon Roofing Supply. Sam could not be more excited to be apart of the Pinnacle Home Exterior's Team. He loves the integrity of the company, the emphasis on customer relationships, and the unlimited potential that Pinnacle has.
Outside of managing projects, Sam plays baseball at Colorado Christian University. His parents live in Scottsdale, Arizona. He has an older brother, Jerry, who is his baseball coach here in Lakewood and an older sister, Amanda, who is a teacher in Seattle, Washington. In his free time, he loves to lift weights, go on hikes, and spend quality time with his friends and family.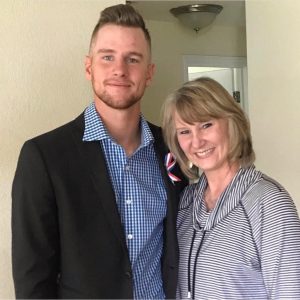 Zach Haning
Sales Associate/Project Manager
Zach was born and raised in Alaska and grew up in a small fishing town on the Kenai Peninsula called Anchor Point. He moved to Denver to play baseball at Colorado Christian University. After graduating in 2019 with a Business degree Zach began working in the roofing industry starting as a roof loader for a supply company, project manager and now a sales associate for Pinnacle Home Exteriors. Zach believes in Pinnacle's purpose to build relationships and not just customers. He is excited to have the opportunity to represent Pinnacle with honesty and integrity.
Outside of selling roofs, Zach coaches baseball at Colorado Christian University. In his free time he loves to go hunting and fishing as much as he can as well as hiking 14'ers. He also likes to fly drones and film his experiences in the outdoors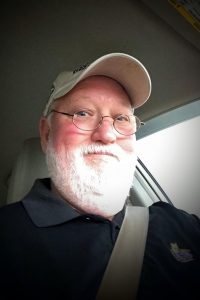 Tim Hinkie
Production Manager
Tim was born in Bastrop. Louisiana and lived in several areas of the state, moving several times.
He attended LSU Shreveport and Louisiana Tech University. After receiving his draft notice in 1969, he decided to enlist in the Navy as all his family were Navy men. He served as a Cryptologic Technician, CTT, stationed in Pensacola, Florida, and Adak, Alaska. He then returned to college at Louisiana Tech University, majoring in Wildlife Conservation and Management.
His first career was in the finance and mortgage industry and he stayed in that field for 26 years before moving to Denver in 2006 to manage a roofing & restoration company. Since then he has been involved in production management, business management, ownership & partnerships in the roofing & restoration industry.
Tim has one son, Ryan who also works in the roofing & restoration industry. Tim has 4 wonderful grandkids that are crazy about their CRAZY papaw. Preston 14, Heidi 10, Gavin 16, & Matthew 4. My favorite past time is LSU FOOTBALL & BASEBALL. GEAUX TIGERS!!!!! He loves the outdoors and the beauty of Colorado but does miss the Louisiana cajun cuisine.
Tim made the decision to join Pinnacle Home Exteriors because of my business and personal relationship he has had with Nate since arriving in Colorado. Trust and Integrity which I knew Nate had built into Pinnacle were the key factors in his decision and he feels blessed to be a part of the Pinnacle family.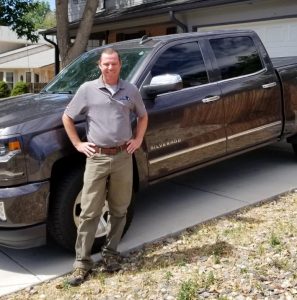 John Schroder
Sales Associate/Project Manager
John is originally from eastern Nebraska but grew up in Ft. Collins. After working his way up to management in the food and beverage industry, he decided to change course by following in his uncle's footsteps, in the painting industry. He spent 15 years as a custom painter running large crews on both custom homes and commercial projects. In 2010, John relocated to Denver to pursue greater opportunities in the construction industry.
John started working in storm restoration and insurance claims soon after arriving in Denver and he hasn't ever looked back. John takes pride in guiding our clients through the intimidating storm damage restoration process. He feels that in any negotiation, professional representation is extremely important, especially when navigating the interaction between the homeowner and their insurance company. John's greatest reward comes from the peace of mind he delivers to our clients, and pride of knowing that those clients love to share with their friends and family the excellence and trustworthiness they experience with Pinnacle Home Exteriors.
John lives in Lakewood with his girlfriend, Amber, and their cat Sadie Mae. Outside of work John loves to hike, fish, camp, and enjoy the many other outdoor activities that make the state of Colorado such a wonderful place to call home!